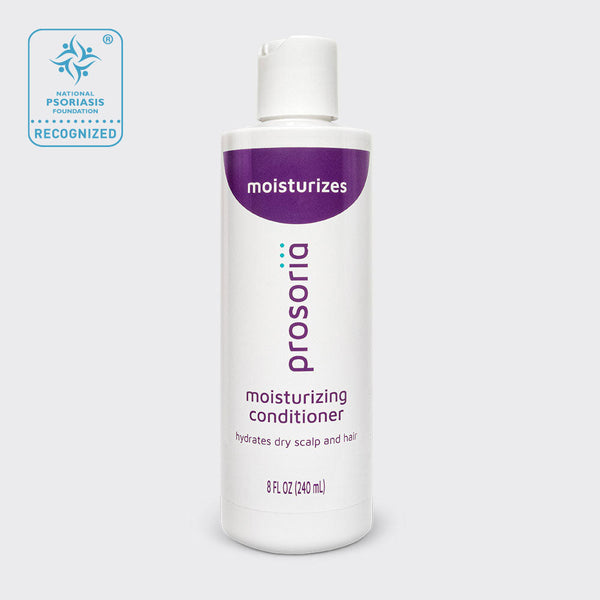 Prosoria Scalp
Moisturizing Conditioner
See Reviews
Revitalize and hydrate dry scalp and hair with Prosoria Moisturizing Conditioner. This conditioner soothes and softens, while intensively moisturizing.
See Real Benefits
Effectively Controls Symptoms
Restores Moisture
Natural Botanicals
Softens and Detangles
Steroid-Free
Prosoria™ Moisturizing Conditioner
Ingredients: Water, Cetyl Alcohol, Cocos Nucifera (Coconut) Oil, Glycerin, Stearyl Alcohol, Cetrimonium Chloride, PEG-100 Stearate, Phenoxyethanol, Panthenol, Xanthan Gum, Guar Hydroxypropyltrimonium Chloride, Disodium EDTA.
Manage and Control Scalp Symptoms
Prosoria Moisturizing Conditioner restores hair and scalp moisture to relieve dryness while softening and detangling hair. It leaves hair looking beautiful, healthy, and soft. Achieve maximum results when used with the Prosoria Medicated Shampoo.
Scientifically Advanced Formula
This rejuvenating conditioning formula nourishes scalp and hair. It is infused with natural botanical ingredients and vitamins, such as Coconut Oil and Panthenol, that strengthens, moisturizes, and helps enrich hair while it detangles.
View Ingredients