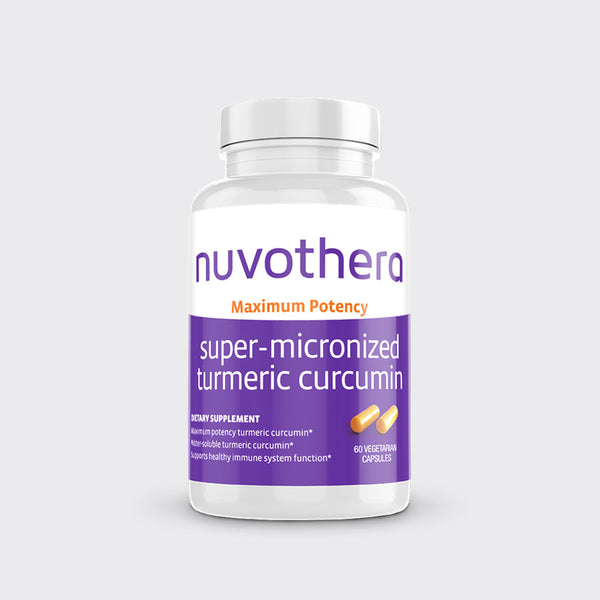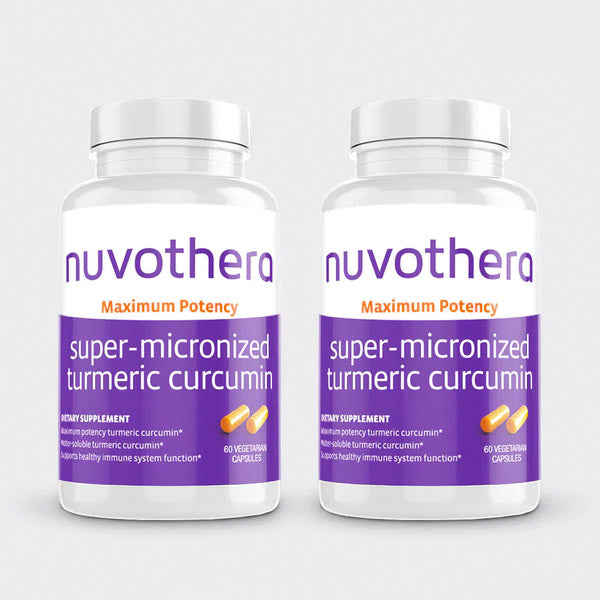 SUPPLEMENT
Nuvothera™ Super-Micronized™ Turmeric Curcumin
See Reviews
Nuvothera is a revolutionary high-performance turmeric supplement. Discover the power of our advanced micro-particle technology that delivers rapid and maximum absorption for ultra-potency. No black pepper or chemical absorption enhancers necessary. Proven over 100 times greater anti-inflammatory and antioxidant activity than leading brands.***. Helps relieve joint discomfort naturally. Try our Super-Micronized™ Turmeric Curcumin and experience the amazing difference!
See Real Benefits
Water Soluble Formulation
Whole Turmeric Root and Curcumin
No Chemical Absorption Enhancers
3rd Party Tested Ingredients
Highest Quality cGMP Certified
Nuvothera™ Super-Micronized™ Turmeric Curcumin
Active Ingredient: Turmeric Root Extract (Curcuminoids 25 mg)
Other ingredients: Vegetarian Capsule, Manesium Stearate. Does Not Contain: Sugar, Sait, Yeast, Wheat, Gluten, Corn, Soy, Dairy, Artifical Coloring or Artificial Flavoring.
Water Soluble
Our super micro-particle technology and water-soluble formulation allows Turmeric to absorb into the body and reach cells where it is needed most.
Natural Formulation
This super-micronized formula provides the benefits of whole root Turmeric and full strength curcuminoids.
No Absorption Enhancers Necessary
No black pepper (bioperine) or other chemical additives needed to enhance absorption. Safely delivers the full complement of natural Turmeric and Curcumin.
View Ingredients