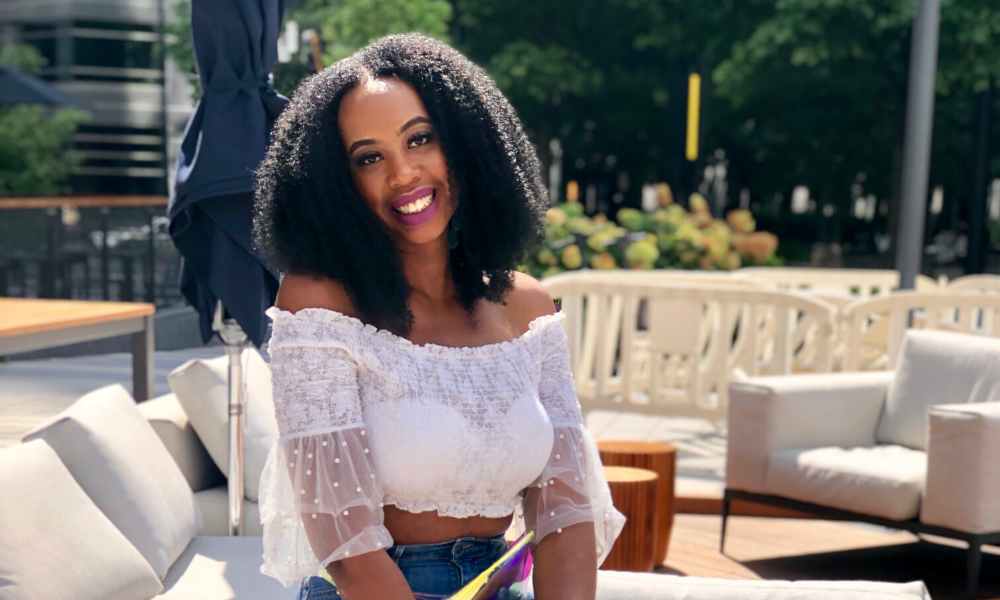 Alisha Bridges has lived and thrived with psoriatic disease for over two decades. She is a blogger and health advocate who strives to inspire others with her story of living with a chronic condition. She shares insights and helpful tips from her experiences and holistic approaches to help manage her chronic condition. 
Many of us living with psoriasis do so in shame. The itchy, flaky, inflamed spots are embarrassing enough to cause depression, isolation, and anxiety. Have you ever felt alone with your condition, as if no one around you understands the negative impact psoriasis causes in your life? There are 125 million people in the world living with psoriasis, which means you aren't alone. There are individuals in the psoriasis community striving to end the stigma and shame by sharing their experiences on the ups and downs of this disease. Check out these five psoriasis advocates raising awareness about psoriasis. 
 Just a Girl With Spots
Joni K.
 Joni first encountered psoriasis in the late 90's as a teen, during a time when psoriasis wasn't well known or discussed. The National Psoriasis Foundation states the average onset of the disease ranges between 15-25 but can appear at any age. Growing up, Joni battled self-esteem challenges and isolation from her peers. Joni's niche is treating her disease with a holistic approach. Check her out here:
Blog: https://justagirlwithspots.com
Instagram: https://www.instagram.com/justagirlwithspots/
Twitter: https://twitter.com/girlwithspots
Facebook: https://www.facebook.com/JustAGirlWithSpots/
Home Grown Houston 
Sabrina S. 
Sabrina has lived with psoriasis for 15+ years. She is a wife and mother of two. Sabrina's mission is to encourage women to find the courage to live beyond their disease. What makes Sabrina unique as a psoriasis advocate is her passion for fashion. On her Instagram, you will discover Sabrina sharing fashion tips, outfits of the day, or something inspirational that will be sure to encourage you. If you are looking for ways to inspire your fashion while feeling comfortable with psoriasis, you should follow Sabrina! 
Blog: http://homegrownhouston.com/
Instagram: https://www.instagram.com/sabrinaskiles/
Twitter: https://twitter.com/SabrinaDSkiles
Facebook: https://www.facebook.com/HomegrownHoustonBlog/
Overcoming Psoriasis
Todd B.
Todd was in his late 20's when he was first diagnosed with the disease, which significantly impacted his life, causing him to lose his job at the time. Later he was diagnosed with psoriatic disease (PsA), which includes arthritis. Todd experienced depression and isolation due to the onset of his condition. Todd strives to connect people with psoriasis through his support group Overcoming psoriasis, which is one of the largest groups for psoriasis on Facebook, currently servicing 20 thousand people. There you will find thousands of people living with psoriasis sharing their story, venting, asking for advice, sharing pictures, or providing moral support. 
Blog: https://overcomingpsoriasis.com/
Instagram: https://www.instagram.com/overcoming_psoriasis/?hl=en
Twitter: https://twitter.com/bello_todd?lang=en
Facebook: https://www.facebook.com/groups/PSOWHAT/
City Girl Flare 
Lori-Ann H. 
 Lori-Ann is a city girl striving with psoriatic-arthritis. Diagnosed in 2012, it didn't take her long to begin sharing her story. She recalls feeling pain in her joints in the late '80s but wasn't aware of the symptoms she was experiencing was psoriatic disease. She was initially advised that her pain was due to excessive weight. It wasn't until 2 decades later that she was diagnosed with psoriatic disease. Lori provides practical advice on how to manage PsA and shares her struggles on dealing with the disease.  
Blog: https://www.citygirlflare.com/
Twitter: https://twitter.com/citygirlflare
Facebook: https://www.facebook.com/CityGirlFlare/  
It's Just a Bad Day
Julie C. 
 It's just a bad day, not a bad life is Julie's motto when it comes to living a positive life with psoriatic disease. Julie is a certified holistic health coach who has worked to alleviate the symptoms of her disease dynamically with diet and exercise. Julie was also diagnosed with avascular necrosis (AVN), a death on bone tissue that occurred in her knee, limiting her ability to walk. Studies reveal those living with PsA have a higher risk of developing AVN. Julie has a compelling journey on her road to rehabilitation with the help of Regenexx Platelets' treatment! Learn more about her story. 
Blog: http://www.itsjustabadday.com/my-story/
Instagram: https://www.instagram.com/itsjustabaddaynotlife/
Twitter:  https://twitter.com/justagoodlife
Facebook: https://www.facebook.com/itsjustabaddaynotlife
Nuvothera, Inc., the maker of Prosoria Daily Psoriasis Treatment System honors the many psoriatic disease patient advocates who are making a difference to help patients live better lives.  We'd love to hear your story and get to know you. Please reach out to us at support@prosoria.com or on social media. Patient leaders are the most important influencers in today's healthcare environment and we are here to help and support you!