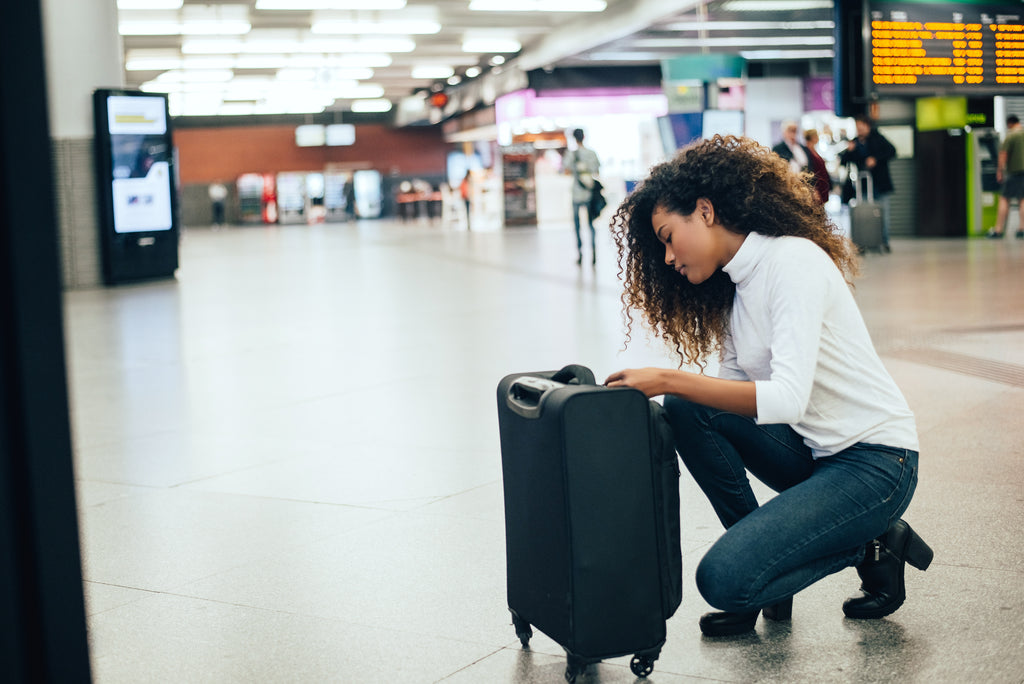 Alisha Bridges has lived and thrived with psoriasis for over two decades. She is a blogger and health advocate who strives to inspire others with her story of living with a chronic condition.
On Facebook 3 years ago, I remember a woman who took a picture of a man's arm with psoriasis patches while they were both traveling on the same flight and she posted the picture. Accompanied with the picture were the hurtful words, "This is gross." However, her distasteful and harsh words did not go without repercussions. The psoriasis community came to the anonymous man's rescue and flooded the comment section of the picture with facts and links explaining the components of psoriasis. Eventually, the woman removed the picture and apologized.
Along with summertime comes more travel plans, wearing of summer clothing that often reveals more skin, and if you have psoriasis, maybe more stares from strangers. This time of the year can be very difficult for individuals living with psoriasis. Concerns can range from being scared to expose your skin condition by wearing typical summer clothing or avoiding summer activities all together. Also, the struggles and symptoms of psoriasis travel deeper than the nuances of flaky, inflamed, itchy, dry skin, which creates silvery scales.
The National Psoriasis Foundation reports 30% of individuals living with psoriasis will also experience joint pain in the form of arthritis. This includes, but is not limited to, psoriatic arthritis, psoriasis and psoriatic arthritis, and rheumatoid arthritis. Thus, for many who are living with moderate to severe psoriasis, the stress of traveling with a visible condition and managing joint pain can be overwhelming. One day it could involve the stress and inconveniences of traveling with your specific treatment containers, followed by the worry of someone taking a picture of you and your spots without your permission. The next moment it can be tackling the joint pain which often accompanies psoriasis, while still trying to have fun on vacation.
Nonetheless, there is hope and ways you can navigate the woes of psoriasis symptoms while traveling.
Create "Psoriasis Business" Cards
You may not be able to stop and explain your psoriasis to everyone you catch staring, however you can place information in the palm of their hand. I created cards the size of a standard business card which provides quick facts on psoriasis. On the front of the card it reads, "Don't Panic" and on the back there are facts on psoriasis and resources a person can check out if they want to learn more. You can use the ones I created or create your own. These cards will help you navigate the rude comments or stares from individuals who do not understand the psoriasis skin condition or people with psoriasis .
Pack Strategically
For those of us living with psoriatic disease, Dr. Grace C. Wright, a rheumatologist at Langone Medical Center in New York City, suggests being strategic on how you pack your items when traveling. "Start packing early and pack light so that you reduce the stress on your joints. Use lightweight luggage and pack only what you need."
Shoes and jeans typically are the heaviest items, so be mindful on how much and what you pack. Select luggage with wheels and check your bag when necessary. "It seems simple, but we tend to pack more than we need and then we have to lug this large suitcase around," shares Dr. Wright.
Keep Your Treatment By Your Side
Keep your psoriasis treatment in your carry-on bag. "If you get stuck in a terminal or on a plane for a few extra hours, you want to have your treatment by your side to help get you through a possible flare," suggest Dr. Wright. You also don't want to chance losing your psoriasis treatment by packing it in a checked bag. It's important to maintain your treatment of psoriasis while you are traveling.
Ask for Help
For some of us, it can feel embarrassing to ask for help, but the sanity of your health depends on it and it's ok. If you are dealing with psoriatic disease and experience joint pain, airports have wheelchair assistance; take advantage of this service by submitting a request. "When you're booking the ticket, put the request in there," shares Dr. Wright. Also, if you have a carry-on bag that is too heavy to lift, be sure to ask a flight attendant to do it for you.
Why Travel With Prosoria?
Prosoria™ is a great psoriasis treatment option that is packaged in bottles perfect for traveling. If I'm traveling by airplane, the Prosoria treatment system products are the ideal travel size. They are small because you only have to apply them once a day. Other products I have used are typically heavier and usually twice or 3 times larger since you must apply them multiple times each day.
The 2-ounce bottle in the 30 day treatment system complies with the Federal Aviation Administration regulations which states carry-on luggage can not have liquids which exceed 3.4 ounces. The small lightweight travel-size products will not take up much space in a suitcase and can be conveniently packed. Some treatments such as biologics might require a doctor's note or special packaging such as an ice pack. Prosoria™ is an over-the-counter treatment which doesn't require special orders from the doctor and you won't have to deal with packing them a certain way unlike other treatment options.
On your next trip take Prosoria™ Psoriasis Treatment System. For me, Prosoria™ is really convenient for travel, but more importantly the three step system conditions, treats, and moisturizes your skin to help relieve the flaky, dry, and inflamed skin that accompanies your psoriasis.
You can learn more about Alisha's story at www.Beingmeinmyownskin.com