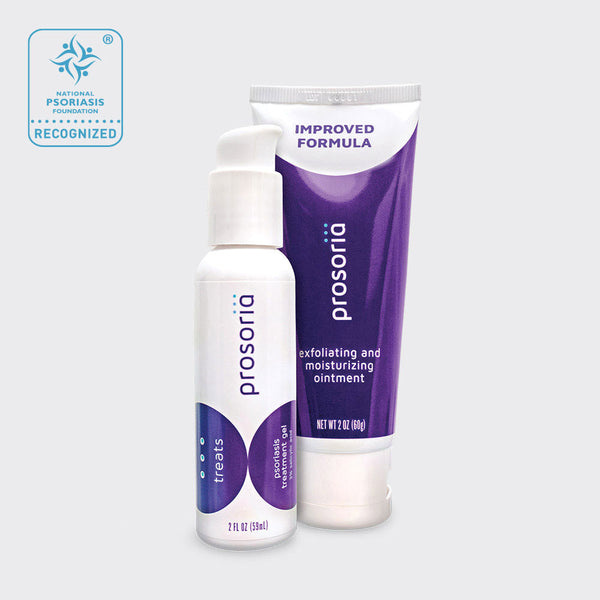 Psoriasis Treatment System Kit 2oz | 1-Month Bundle
See Reviews
See Real Benefits
Helps Control Symptoms
Only once a day
Natural Botanicals
Steroid-Free
Safe for daily use
Nuvothera™ Super-Micronized™ Turmeric Curcumin
Active Ingredient: Turmeric Root Extract (Curcuminoids 25 mg)
Other ingredients: Vegetarian Capsule, Manesium Stearate. Does Not Contain: Sugar, Sait, Yeast, Wheat, Gluten, Corn, Soy, Dairy, Artifical Coloring or Artificial Flavoring.
Scientifically Advanced Formulations
Prosoria™ combines clinical strength and natural pro-botanical ingredients from the latest in plant science to relieve the symptoms of psoriasis while improving softness and the appearance of skin. Turmeric, Curcumin, Salicylic Acid, Shea Butter, and Vitamin E provide a powerhouse of potent antioxidants plus the necessary skin exfoliation and moisturization needed to restore smoothness, softness and a healthy appearance to your skin.
Dermatology Tested and Clinically Proven
Helps relieve the symptoms of psoriasis including scaling, flaking, itching, redness and irritation Begin seeing improvement in as early as 2 to 6 weeks Helps prevent recurrence soothes and calms skin
View Ingredients